Buy or Lease New Audi e-tron SUVs Near Los Angeles

Meet the Audi e-tron
®
, the only electric SUV built with Audi DNA. With ample space for everyday life, long-range capability and exhilarating performance with quattro
®
 all-wheel drive, this is way more than an electric car. 
This 
is electric done the Audi way. 
With spacious interior, next-level luxury, smartphone integration, and an easily intuitive infotainment system, you are sure to love this all-electric addition to the 2019 Audi lineup!
Charging. Engineered to go the distance. 
Charge at home and on the go. The Audi e-tron is designed to be charged in ways that best suit your needs and is equipped for both home and public DC fast charging. More than 16,000 electric car charging stations and 50,000 charging outlets make it easy to recharge on the go. These high-speed public chargers can provide
up to 80% charge in 30 minutes.

Performance 
Pure Audi performance without compromise.New electric 
quattro
®
 all-wheel drive brings electric power to the streets, providing exceptional control and confidence in all kinds of driving conditions. 
Power High performance horsepower with boost engage technology
Speed 0-60 mph in 5.5 seconds
Maximum Tow Rating 4,000 lbs when properly equipped
Suspension Five modes, including off-road
Premium Interior
Welcome to next-level luxury. The Audi e-tron offers premium class comfort with an elegant interior design, ample room and fleet of driver-centric technologies designed to elevate the driving experience.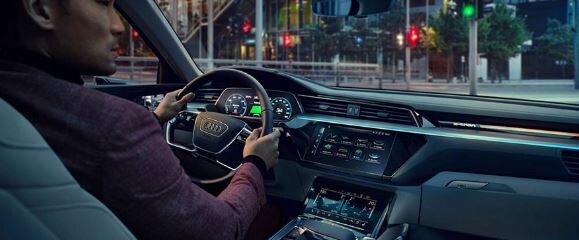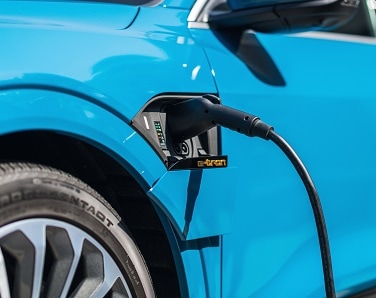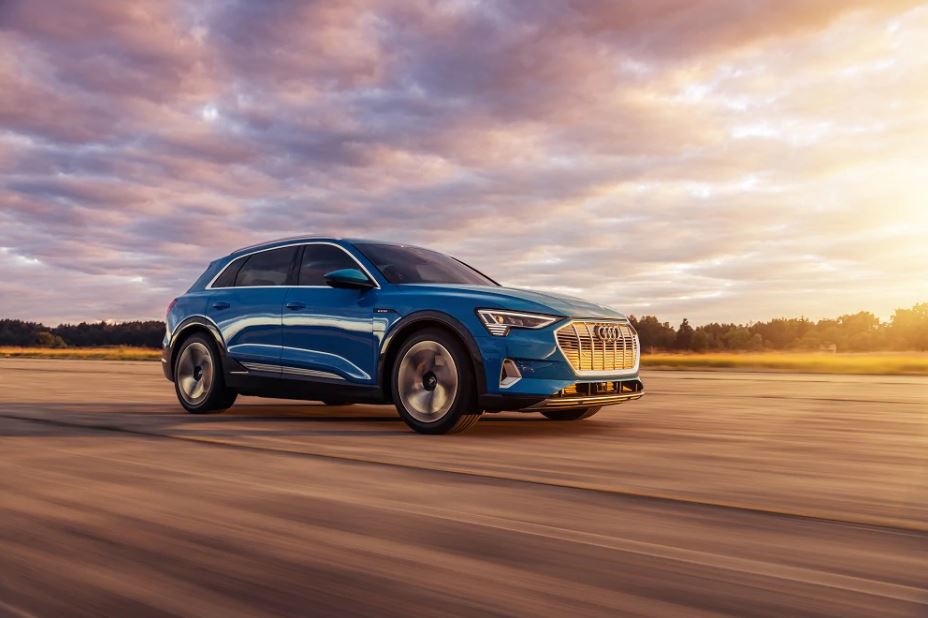 User interface
Intuitive touch screen displays allow the driver to connect with a range of technologies and services.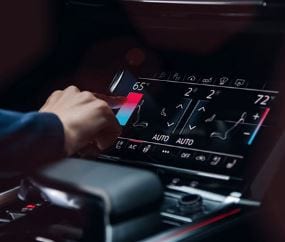 Exterior Design
Eye-catching and electrifying, the Audi e-tron boasts a strong-yet-sleek SUV design, 
while the two electric motors deliver superior performance. 
With stunning details like LED taillights and an innovative Singleframe
®
 grille, the Audi e-tron is set to light up the road. An aerodynamically-optimized design with a low drag co-efficient of 0.30 helps get the most out of every charge. Masterful sound-proofing, available dual-pane windows and a near-silent motor mean a sublime ride from start to finish.