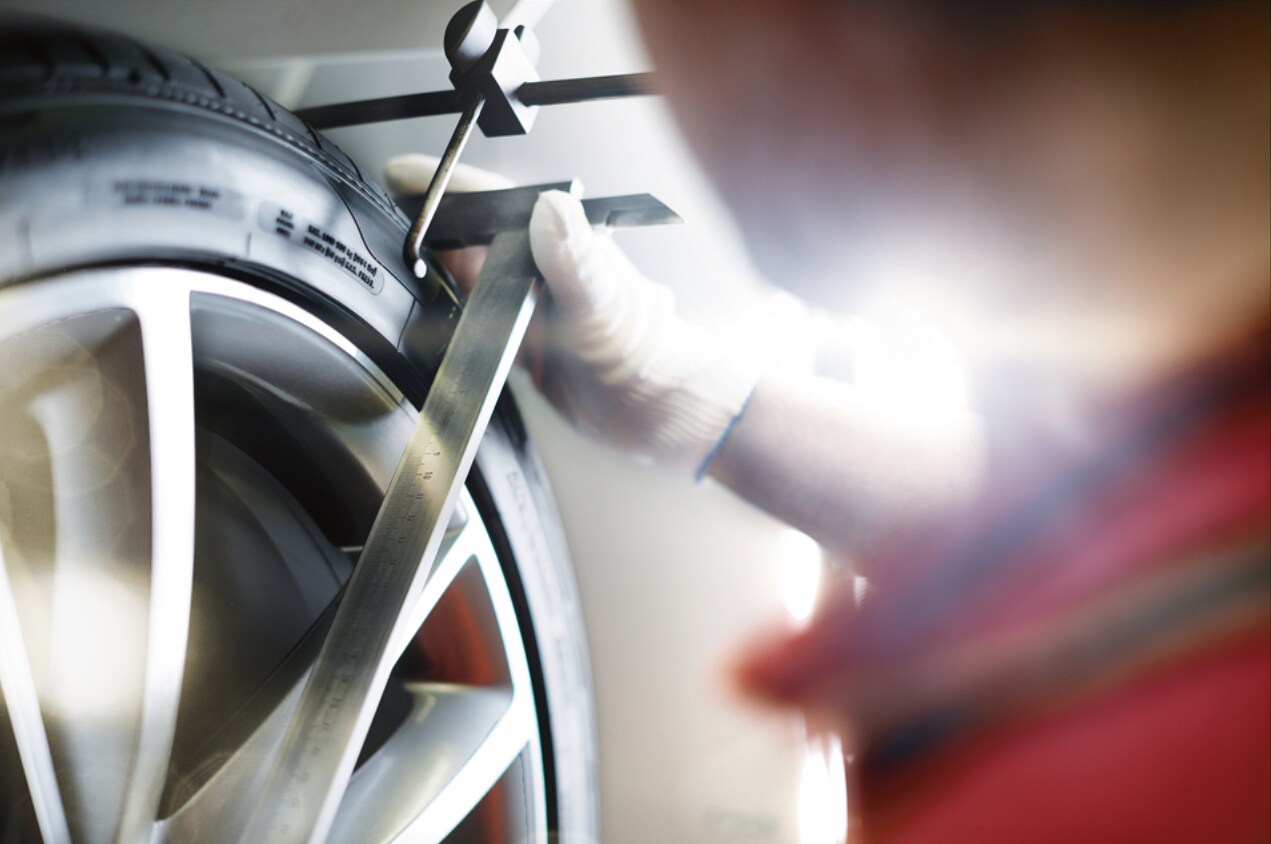 Audi Wheel Repair near Los Angeles
Drivers in the Pasadena area looking for a reliable service center to satisfy their Audi model's needs should look no further than their local Rusnak/Pasadena Audi dealership. Our staff is made up of technicians that specialize in Audi coupes, cars, and SUVs.
Alloy wheel repair is just one of the many repairs that our service center is more than happy to take care of efficiently and expertly.


Types of Audi Wheel Damage
With the amount of driving necessary around Alhambra, it's not uncommon to experience wheel damage. If one of the following issues is happening with your Audi model, bring it in for a simple repair to keep it running as well as possible.
Curb Damage - Brushing up against the curb or driving on a flat can cause damage on the lip, face, or spokes of your wheel.
Gouge - Running over debris can cause a gouge in your wheel. Luckily this is not difficult to fix using welding and our advanced equipment.
Bent Rim - When you have a bent rim it can cause damage to the other parts of your wheel, so it's important to come in for service as soon as possible.
Corrosion - Elements related to weather, such as salt, dirt, and other road-cleaning chemicals, can cause parts of your wheel to wear away or discolor. We can fix this with our thorough repainting process.
Crack - When you have a crack in your wheel, come see us for a replacement rim that comes straight from the original manufacturer.
Visit Rusnak/Pasadena Audi near Arcadia Today
If you experience any problems, don't hesitate to come by and see us for professional alloy wheel replacement or repair. Our expert staff is a fantastic resource for the Audi drivers living in Glendale who want to keep up with the health of their wheels and tires. Be proactive and get your tires rotated today.